Szentagothai took the chair of Anatomy at Pécs University in 1946. In the old building of the Anatomy Department (Dischka Gy. Str.) the circumstances were far from "ideal".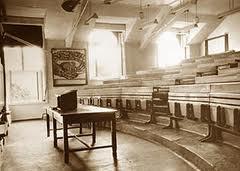 Lecture theatre in the old building of the Anatomy Department
After the 2nd World War both the financial and personal possibilities were rather limited. In spite of all kinds of difficulties Szentagothai reorganized the anatomy education at Pécs by recruiting young talented medical students to the Department, by introducing the teaching in small groups of students, by establishing the Department of Histology and Embryology and by re-building and enlarging the Anatomy Department (Szigeti Str.) with research laboratories too.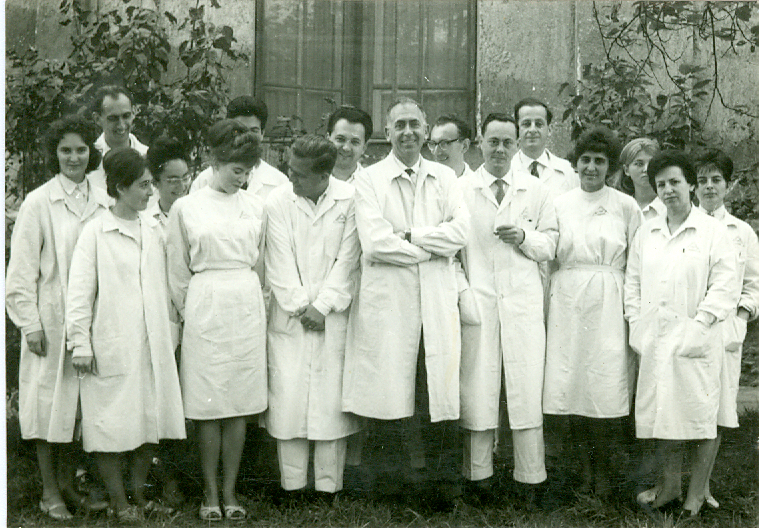 Farewell to Pécs. Last departmental photo Pécs August 1963
During the period from 1946 to 1963 Szenagothai established an excellent school at Pécs. Several anatomy departments of University Medical Schools in Hungary were headed by Szentagothai's pupils during the sixties and seventies. Many of his pupils became acclaimed professors, researchers or clinicians all over the world, not only in Hungary.